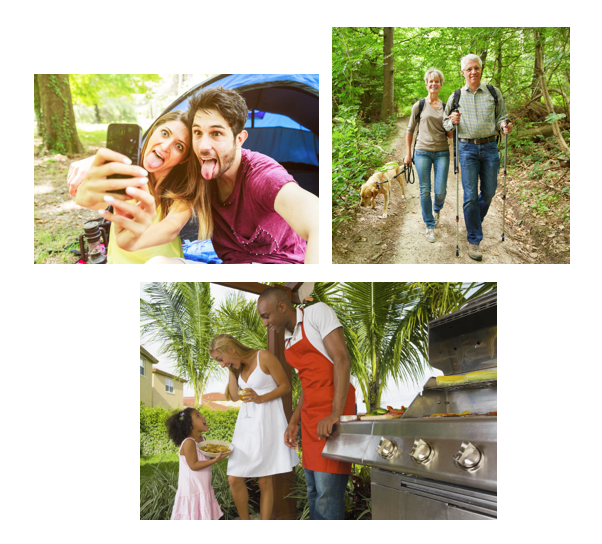 Spray yourself, your clothes and surroundings whenever you're outdoors to safely and naturally repel mosquitoes.
Use 'SquitoJuice when you're gardening, at kids' games, at sporting events, BBQs, and when you're camping, hiking, or fishing... and more!
Entertaining outdoors? Don't forget to spray your 'SquitoJuice!
Spray your yard and your surroundings to create a natural barrier between you and pesty mosquitoes -- and enjoy your time outdoors with all-natural 'SquitoJuice Mosquito & Insect Repellent!

For personal, residential and commercial use.